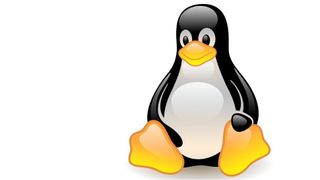 First of all, this is not a technical Introduction! We had a misunderstanding that Linux is only for tech geeks and hackers. but the past 5 years changed all our views. Now it is one of the favorite OS for desktops and servers, it's completely free and secure.
Listing the most powerful Linux advantages below!
No licence / Registration needed
You are the master of your PC, Offers Full control
Security is the priority, keeps you safe from malware
Simple updates, you don't even need to reboot the system
99.9 % of apps are safe, most apps are community-driven
community support is available, valuable than paid support
Devices are Plug and play, you don't need to install drivers
Most of Linux OS is free and open Source. you can install it anywhere and use it however you like, it's free forever. Ubuntu is the most popular opensource OS it's widely used among developers and Enterprises. you can download the latest version of Linux from this Link.
Desktop screenshot of Ubuntu 20.04 shown below.
Linux OS is now powerful for Office use and Home uses.
Linux is very low in the amount of OS Market share, so the hackers are not Targeting against Linux but its made with Security in Mind.
The happiest thing is the Update. updating packages on a Linux system is super cool. OS updates itself from its own repositories, In Ubuntu, you don't even need to restart after updates, thanks to Live-patch.
Apps are developed by communities and they are almost free and completely risk-free. Now the Flatpacks and Snapcraft are offering cross-platform apps, this gives us more confidence to switch to Linux.
Ubuntu software centre prides apps from apt , snap and flat packs.
Community support is available through web forums, it offers the opportunity and to users to fix their issues and quires with their self.
listing some helpful communities below.
https://unix.stackexchange.com/
Unless the device is brand new, strange, or just something that fell through the gap, anything plug and play on Windows will likely be plug and play on Ubuntu. Don't assume, though!
Anything in the "generic" category will almost always work on Linux straight away. You should be able to plug in almost any keyboard, mouse, flash drive, etc. without any issue. You may get the rare device that doesn't want to work due to some quirk, but these are few and far between.